As I drove into a weekend resort on the outskirts of Gurgaon, I was mesmerised by these tiny bright balls shinning on a hardy hedge that lined its drive away. This was almost two decades ago and that was when I ever saw a chinese orange or naarangi tree for the first time. The dazzling oranges against the deep green foliage were very welcoming and added vibrance to the entrance.
The picturesque view stayed with me for long, so much so that almost ten years later, when I started growing a little food garden, I planted these for their sheer beauty. They dont really ask for much care except for a dose of nutrition twice a year while keep flowering and fruiting throughout. Additionally, if you need some guidance on growing plants in your own greenhouse, this may help you with your garden.
Over the years, in my gardening journey, I saw most gardeners being clueless about using this ultra sour citrus fruit and hence just brush it off. All over the world sweet orange varieties are probably the most popular to be grown, though citrus and orange fruits were originally sour.
With two of these trees in my garden patch, harvest seemed to increase every year and I always ended up just making one or two batch of marmalade or at the most sweet and sour pickle.
Since it tasted almost as juicy and sour as their big brother, off and on, I plucked one or two and replace them for lemons in salads or soups. They virtually became handy for almost all dishes in the kitchen when ever lemons were not around.
So naturally came lemon cakes, lemon tarts or even lemon curd, all with these baby oranges rather than regular lemons.
With each passing year, abundance of this fruit made me explore a little more to look for innovative ways to consume its bounty. From sour and tangy orange sauce for stir fries and a variety of pickles, I found several ways to conserve them. Soon it was time go exotic with orange pulao or orange pilaf to enjoy this tiny citrus bomb.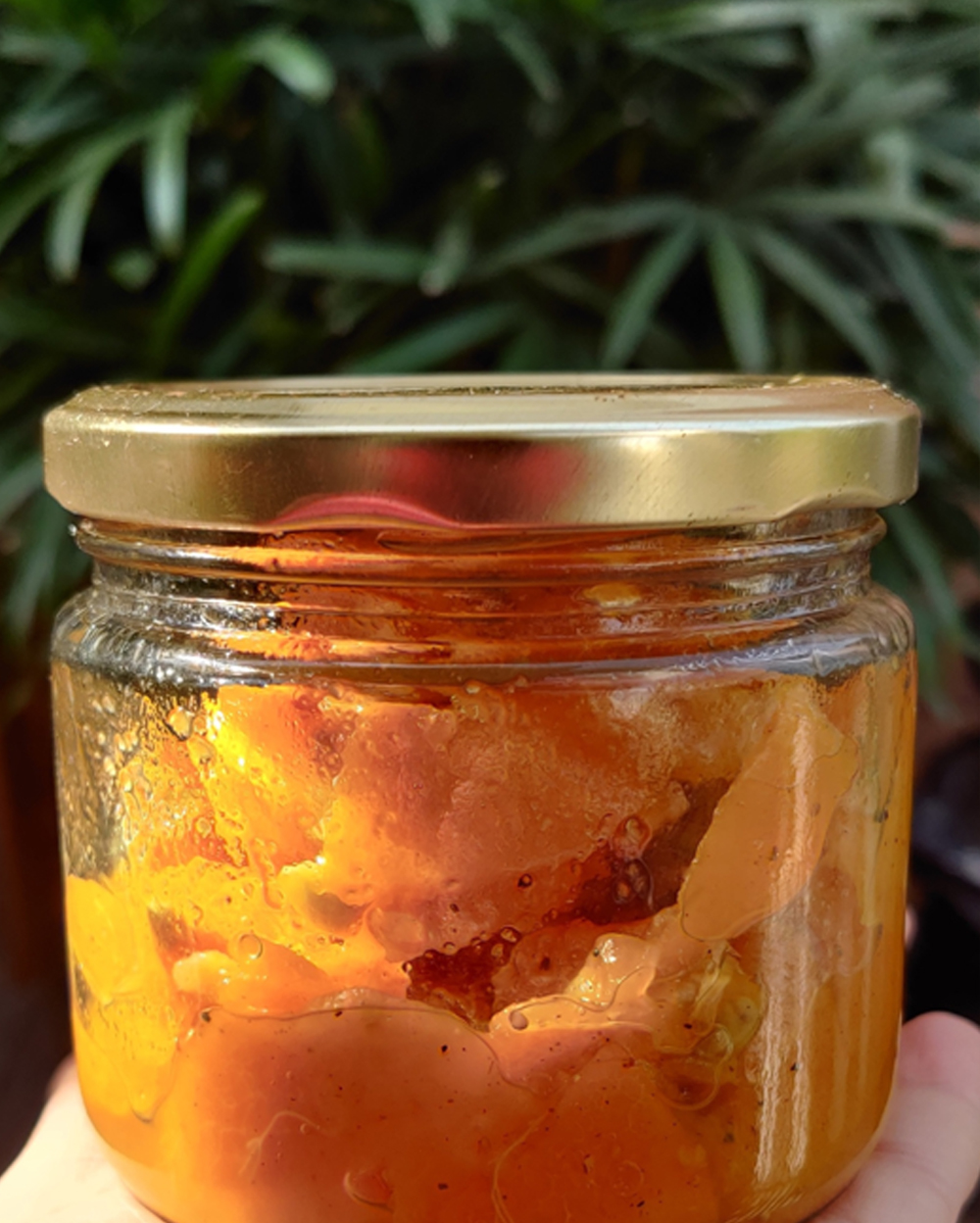 And how could I forget the healthy teas and brews. One can simply squeeze some juice or merely brew dry peels to enjoy different flavours of orange tea
This is super digestive, an immunity booster and a spring of vitamin C. The strong flavours of orange tea releases saliva, stomach acids and hence aids in absorbtion of nutrients.
The citrus goodness does not end here. According to Ayurveda, narangi is known to be helpful in asthama, liver disorders and managing cholestrol. A quick ubtan or scrub and home made cream is great for a glowing skin. Used for over 3000 years in chinese medicine, its peels are effective in delaying skin ageing and hence popular in cosmetics. The orange zest or peels can also be dried for culinary experiments or even bottled as the best bio enzyme.
So today, as I sip my orange brew and fondly look at my ten year old, I'm in complete awe and gratitude. For it has given me so much, surely more than I ever expected from this under rated garden beauty.